Skip to Content
Auto Glass Fleet Services in the Bay Area
If you manage a fleet of vehicles for your company, you know better than anyone that vehicles down for repair is a business killer. "If the wheels aren't turning, we're not earning" is often the battle cry of the fleet manager.
We get it.
As your dedicated auto glass provider, Auto Glass On The Move takes special care to make your vehicles a priority. For trucks, cars, or heavy equipment, we will go above and beyond any standards to service your fleet either at your yard or on a job site.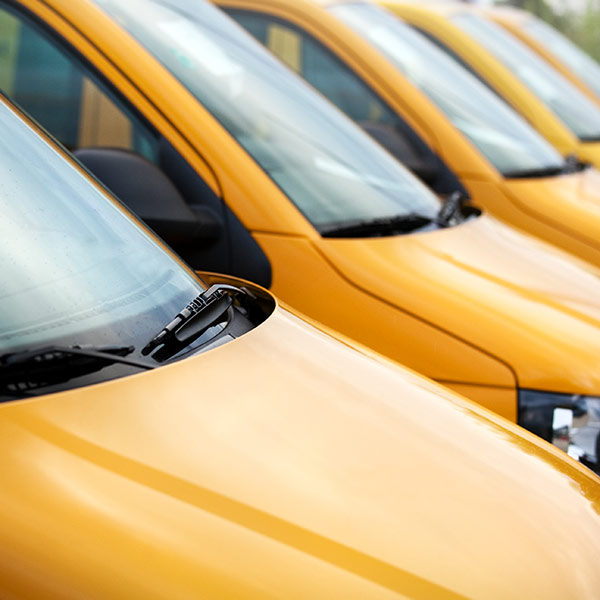 Keep Your Fleet & Business Moving
We perform all standard auto glass repairs that very same day. We know this is convenient for the average person, but it is a financial necessity for any business that relies on a fleet of vehicles. Anytime your vehicles are not on the road, you are likely missing appointments or deliveries. Our team performs all fleet services on the same day. This means that you and your business will keep moving.
Direct Billing Makes Payments Easy
For our fleet accounts. We offer monthly billing and are an affiliate of most Fleet Network Providers such as GSA, Enterprise Fleet, and Gerber National. Let us help you keep that fleet afloat.
Custom Fabrication Delivered
From Bobcats to Senebogens, If you are running heavy equipment, we've got you covered. For those hard-to-find or obsolete glass parts, Auto Glass On The Move cuts safety laminate and acrylic for any piece of heavy equipment. If we can't get it, we'll make it.
Call Auto Glass On The Move to Arrange Fleet Services!
Our fleet services allow you access to affordable auto glass repairs performed by expert artisans whenever you need them. We back all of our work with a lifetime guarantee, so you know it will last. With over 40 years of servicing fleet vehicles, no one knows auto glass repairs better than Auto Glass On The Move. Call us today to arrange fleet services.