Skip to Content
Auto Glass Services in the Bay Area Since 1979
Driving a vehicle with damaged windows or windshields is dangerous. When it's time to get auto glass repairs, you need a team with experience and expertise. Auto Glass On The Move provides high-quality auto glass services to the Bay Area. Whether you need a chipped window repaired or services for your whole fleet, we have you covered. We can replace and repair automotive glass on vehicles of all makes and models. Our work meets all manufacturer specifications, including perfect alignment to work with heads-up displays and smart safety features on your vehicle. To get a same-day appointment, call our shop today!
All of the Auto Glass Services You'll Ever Need
Our shop performs a wide variety of auto glass services. No matter what vehicle you have and what type of glass you need, we can help. Whatever type of job we're performing, you can expect friendly service and world-class craftsmanship. Our services include:
Windshield Replacement
Windshields are much more than a piece of glass. They are part of the structural integrity of the vehicle and must be installed with the correct tools, techniques, and adhesives to ensure your safety. Likewise, modern windshields have Advance Drivers Assistance Systems that must be recalibrated properly for optimal performance.
Tempered Replacement
Got a smashed in window? Door glasses, vent glasses, quarter glasses, and back glasses are made of strong tempered glass that shatters into a million little pieces and gets all over everything. Don't risk injury to yourself, leave it alone and call Glass On The Move Inc. We vacuum all accessible glass from your vehicle, and yes, even inside the door, trunk, floor, etc., and leave you with a shiny new tempered glass of equal and like quality.
Custom Fabrication
Our custom fabrication shop can produce one-off or multiple reproductions of flat-laminated safety glass. Classic cars, heavy equipment, or any special project are our favorites. We also offer custom-cut acrylic and polycarbonate.
Heavy Equipment
Excavators, Dozers, Cranes, and Tractors all take a beating on the job. Most of these vehicles are equipped with flat-laminated glass which often comes from the manufacturer with a high price tag and shipping costs. Glass On The Move can custom cut most heavy equipment glass either by specs or we can create a pattern and fabricate the glass you need faster and less expensively than ordering from the manufacturer.
Repairs
Cracks in auto glass can spread quickly. So, it's crucial to repair them as soon as possible. When there is a crack in your windshield, repairing it is usually quick, affordable, and straightforward. Better yet, your insurance will very likely pay the entire cost of the repair.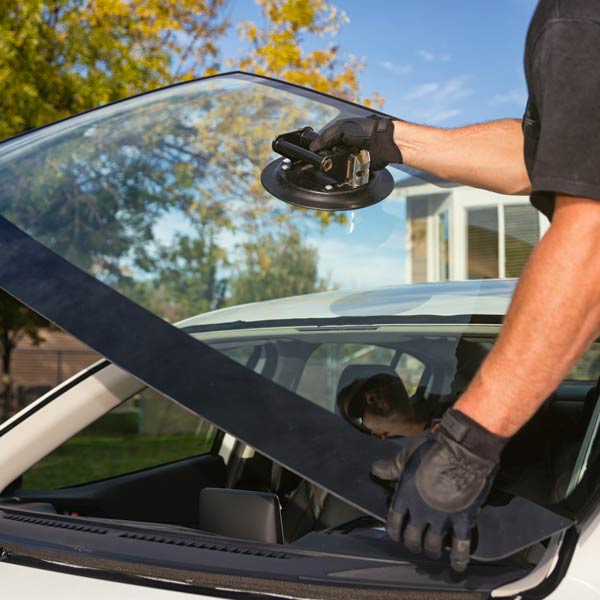 Free Mobile Service Directly to You
Glass On The Move has been providing free and reliable mobile services to our East Bay customers since 1979. Covering Alameda and Contra Costa Counties, we can replace your auto glass at your home or office efficiently and safely, and in most cases, we offer same-day service.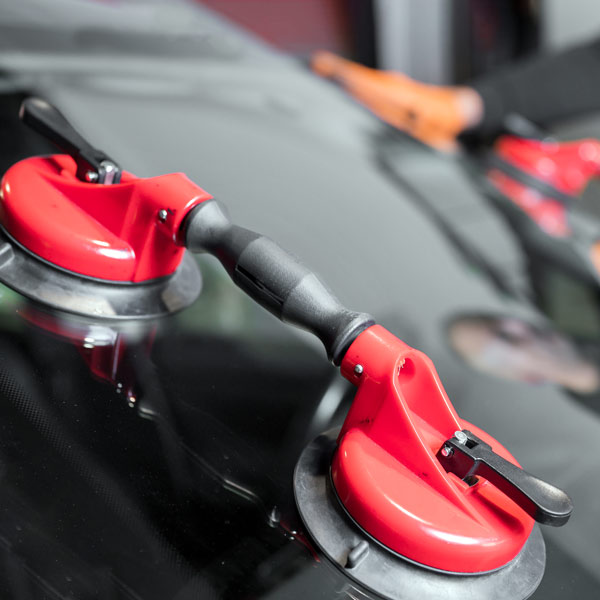 Accepted by All Major Insurance Providers
Glass on the Move is a preferred auto glass replacement affiliate for ALL major insurance companies and their networks i.e. LYNX, Safelite Glass Network (SGC), Fast Glass, and many others. Glass damage resulting from break-ins, vandalism, or rocks on the road are covered under the comprehensive part of your insurance and are "no-fault" claims. Meaning they will not affect your premiums and often carry a deductible lower than what you would have to pay for a collision loss. In addition, most insurance companies will waive your deductible, no matter how high, for windshield chip repairs.
Many insurance companies are now providing "Apps" for individuals to make a claim at their convenience. When using an insurance app, just select "Glass On The Move" as your preferred shop and your claim will be dispatched directly to us in minutes. You'll get our impeccable workmanship and service at no extra cost to you. Navigating insurance claims is supposed to be easy and painless but we know that that is not always the case. We have decades of experience in dealing with auto glass claims no matter how complicated. Call us with any questions and we will help make sense of processing your claim and get you the service you deserve.
Call Auto Glass On The Move Today!
Our shop has an unparalleled reputation for our quality and service. It is our mission to uphold and earn that reputation every day. That is why Glass On The Move uses the best possible materials available and guarantees our workmanship for the life of the vehicle. We always have and always will. Contact us today for an appointment that works for you.